Britain is simply too reliant on its service sector. According to the World Bank, Britain's service sector as a percentage of total GDP, at 79.6%, is the highest of any developed country in the world. A report released yesterday by the British Chamber of Commerce suggests that this number is only going to increase, as its service sector grows while manufacturing is stagnant. This dependency on services (especially Financial Services) leaves Britain exposed to sector specific shocks capable of deteriorating its entire economy.
Fortunately, Britain is home to a number of innovative firms and nascent non-service sectors which, if allowed to flourish, could form the basis of a true 21st century manufacturing sector, the growth of which could balance the U.K.'s service bloat.
I believe that Britain has the ability to develop competitive advantages in the following three areas: commercialized space technology, renewable energy innovation, and large scale urban agriculture & cultured meat development. It may sound like a sci-fi vision, but it is much closer to reality than you might think.
Space Technology
The concept of the UK being a pioneer in space exploration sounds like a laughable concept to most Brits, but a small company in Surrey has been quietly launching low-cost nano satellites into low-orbit for nearly three decades, and today is a world leader in the industry. As this Economist profile illustrates, Surrey Satellite Technology (SST) is building the infrastructure that will power man's ultimate ascent to the moon, Mars and beyond. Despite being owned by French aerospace giant Airbus, SST employs over 500 engineers in South East England, and is set to grow as the industry develops and companies like SpaceX make space flight affordable. Tax incentives for aerospace investment, such as those suggested by trade body ADS, could help Britain's aerospace sector as a whole flourish and cement it's competitive advantage in an industry with a growth trajectory that is taking off (pun intended).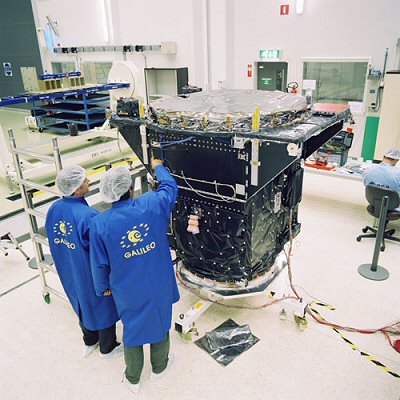 Renewable Energy Innovation & Materials R&D
The UK is over-flowing with innovations that emerge from its world class research universities. Two researchers at the University of Manchester were awarded the 2010 Nobel Prize in Physics for their discover of graphene, a super-material that could revolutionize everything from computer chips and battery life to tennis racquets and food packaging; at Oxford University, professors are experimenting with perovskites to create transparent solar cells that could ultimately be used in windows to help cars and buildings generate their own electricity. Unfortunately, Britain often fails to turn these innovations into Billion dollar industries, instead allowing American and Asian tech giants to reap the rewards of our research. Britain is beginning to embrace more of an entrepreneurial culture with Fintech startups emerging out of London – now we need to see more of our own innovations being spun off into businesses that can bring millions of high tech manufacturing jobs to the British isles.
 Urban Agriculture and Cultured Meat Development
This is the sector in which the UK does not currently hold a competitive advantage, and actually lags behind other countries in the world, but the UK does possess all the requisite geographic and cultural factors to see urban agriculture thrive. Commercial urban agriculture makes economic sense in areas where cheap, arable land is scarce and there is a population who is willing to pay more for the locally sourced, sustainable produce urban agriculture can provide. London is a perfect market for urban agriculture producers, and young startups such as GrowUp Box should be encouraged to scale as rapidly as possible in order to provide commercial quantities of hydroponic produce; innovations to emerge from R&D facilities such as the Centre for Urban Agriculture at the University of Nottingham should be spun off into companies that can benefit Urban Agriculture around the world.
Cultured meat development took a huge leap forward with the culturing of the world's first synthetic hamburger that was cooked and eaten in London in 2013. The research is centered at Maastricht University in the Netherlands, but developed with British researchers alongside their Dutch counterparts. Cultured meat promises to be a multi-billion pound industry if it can be produced economically – lets make that research happen in Britain.
Building a 21st century Britain
If Britain is to thrive in the 21st century on a global stage, it needs to invest in the industries that promise millions of skilled jobs, capitalizing upon its existing competitive advantages (especially in the form of our research powerhouses). This growth will ultimately be the result of entrepreneurial individuals, but it can be nudged along with through state incentives.
Until next time!
Ross
Rambler-in-Chief